You will soon find out how you can get a free 83-page ebook plus enter to win a Kindle, romantic vacation, free marital counseling and much more.
But first, some back-story.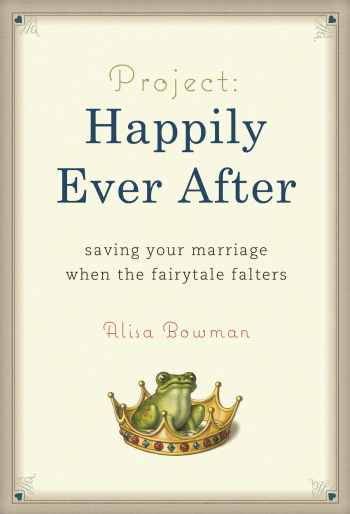 On December 28th, I will celebrate the birth of my book Project: Happily Ever After. This book, my dear friends, means a lot to me. I've made my writing career as a ghostwriter and book collaborator. I know it sounds like a great big giant oxymoron, but I'm almost famous for my ghost writing abilities. I've been a part of 7 bestsellers, only one of which had my name on it (as a "with" line.)
Project: Happily Ever After is my first solo authored book. My name is so totally on this book cover, and it's not underneath anyone else's name.
This book was scary for me to write. It has a sex scene. I cringe at the thought of my mother in law reading those pages. I just might take a sharpie to her version. It also is as fearlessly honest as this blog. In it, you will read about a woman (me) during her lowest point in life. I did not like myself at my lowest point in life. You might not like me either. Still, I felt it was important to get over my fears because I do believe that this book is a good thing. It will help people.
It will help people feel normal.
It will help people feel less alone.
And I'm hoping that it will help people save their marriages.
I want this book to sell. I want it to sell so I can help others, and I want it to sell so I can follow up and write another book. I already know what I want the second (or 31st depending on your perspective) book to be about. I'm walking around with a Table of Contents in my head. But I need to prove myself with this book, first, before anyone will invest in the second one.
And, being the honest person you know me to be, I must admit that I want it to sell so I can prove a few people wrong. There were people who told me that this book could not sell. They thought it would not sell because I did not have a PhD or because I was not famous enough (or at all, really). I want to prove them wrong.
Will you help me prove them wrong?
You don't have to do it only as a favor for me. Even if you don't know me (say, this is your very first time on this blog), you can do it for yourself.
The Giveaway
When you buy Project: Happily Ever After before January 31st, you get a second book, free!
I'm giving away a FREE 70+ page ebook with proof of early purchase of Project: Happily Ever After. Called 5 Months to a Better Marriage, the free ebook is a daily marriage devotional. You can use it like a workbook to take small baby steps toward a better marriage.
Don't stop reading. There's more! When you show me proof of purchase, you not only get this FREE ebook, you also will be entered into a drawing for a host of really awesome prizes including a romantic getaway, a Kindle and more. More on the prizes in a bit. First: how to enter.
All you need to enter is proof of purchase of Project: Happily Ever After. You may purchase the hardcover OR the ebook–both of which are currently available for pre-order at online retailers. Email your proof of purchase to this address before January 31st. (Lost your receipt? No worries. Keep reading. You can still enter!)
What is Project: Happily Ever After? Check this page to read more about the book, see some early praise, and watch a trailer.
You may enter this giveaway UP TO 10 TIMES. That means, if you purchase 10 copies, you get 10 chances to win. It's my goal to pre-sell 5000 copies before Jan 1. If 500 people buy 10 copies each before Jan. 1, I will reach my goal. Will you be one of my 500 closest friends?

PLEASE HELP ME REACH MY GOAL!
Due to shipping costs, you may only enter the giveaway if you live in the US. You may, however, get the free ebook no matter where you live in the world.
Project Happily Ever After releases Dec. 28, but you can pre-order it now. To enter, just send a receipt, a photo of you with the book, or the correct answers to three challenge questions to this email.
I'm taking entries through the end of January, so if you've already pre-ordered and have already lost your proof of purchase, not to worry. Just wait until your book arrives, find the answers to these challenge questions and then email those answers to me.
The Challenge Questions
1.    What did my husband (then my boyfriend) ask me to never read and then I read it anyway? (HINT: it's on pg. 43)
2.    What's the name of the sex toy shop we visited in New York? (HINT: it's on pg. 151)
3.    According to my husband, what is the purpose of life? (HINT: It's on pg 202)
The Prizes
I will pick the winner by random drawing. The prizes are:
1.    A Romantic Getaway! 2 free nights out of four in a Cape Cod Mass B&B.The Chez Sven Bed &Breakfast  is beautiful, hospitable and eco-friendly. Offer is good Sunday through Thursday Valentine's Day through April 30. Retail value $400
2.    A Communication Styles Consultation for Couples! Get a free consultation with couples counselor Robert Keteyian, who is a regular here at PHEA. Retail value $300
3.    A Kindle ereader (3G)!—Retail value $189
4.    A 3 Month Membership to the online marriage enhancement program Power of Two! Retail value $54
5.    Nookii couples board game! From MyPleasure.com. Retail value $49.95
6.    A 6-month subscription to E-mealz! the cost-cutting and meal planning site. Retail value of $30
7.    Sexy Love Sox! They keep you warm. They teach him how to give you a good foot rub. Retail value $14.95
8.    A Waterproof Pocket Rocket! (That would be a vibrator, folks) From MyPleasure.com. Retail value $13.95
Read all of the small print on the Official Promotion Rules. Please order your copy (or 10 copies) of Project: Happily Ever After today! Please use this email to enter the contest.
In the comments area of this post, discuss this. What would you do with 10 copies of Project: Happily Ever After? Who would you give them to? Would you use them for a creative non-reading use? Dish.